2014 Consumer Engagement SharePoint
Design and development of SharePoint site
Web/SharePoint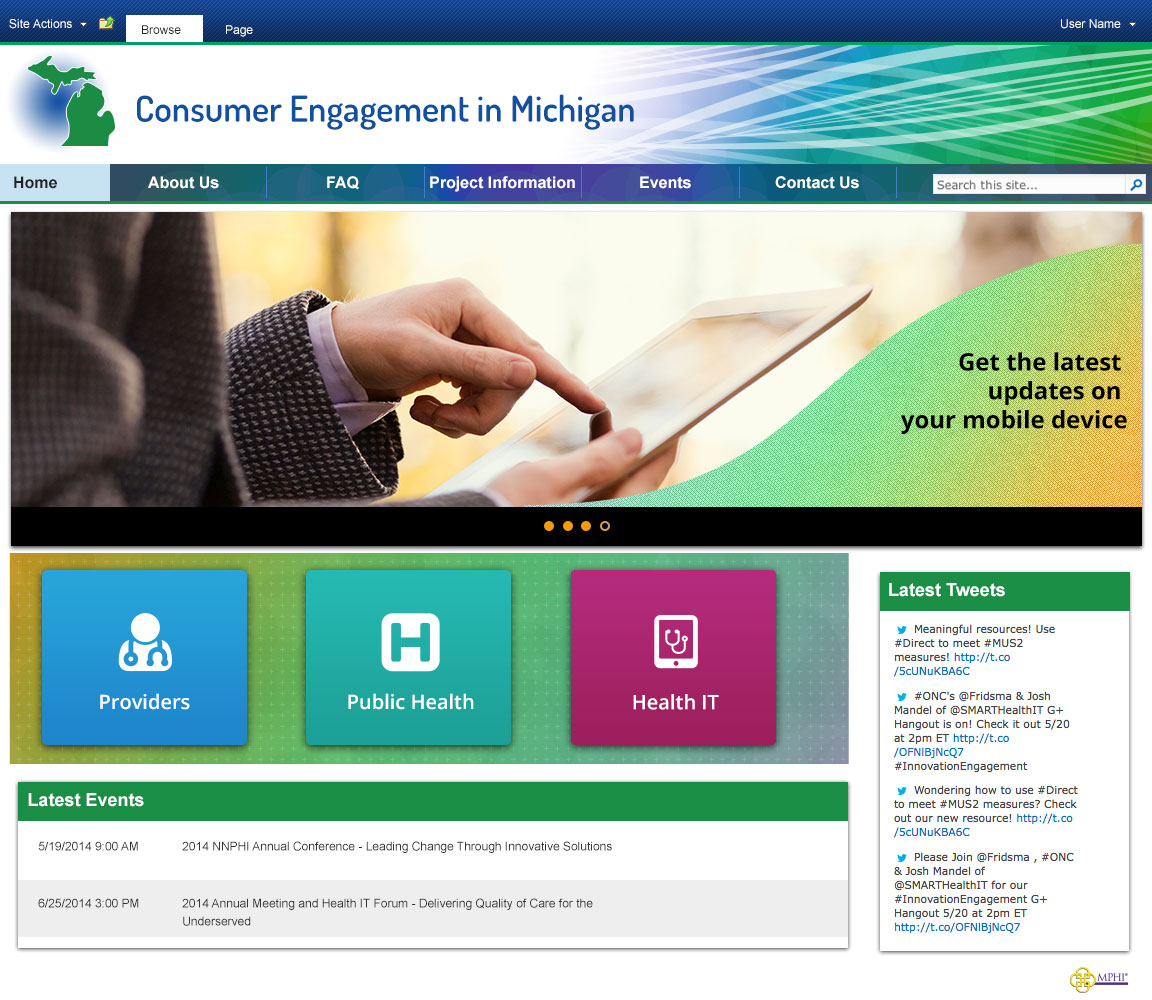 MDCH wanted a site to share with consumers and providers the changes that are occuring in the healthcare and public health sectors, and also to encourage consumers to become more engaged with their healthcare. The client provided me with some specific parameters to design with - full-width slider, different fonts, large buttons, and colorful backgrounds. I came up with this design. Sonya Groesser and I then developed the site with the features requested, including some customized list views. Then just a month after completing this project, the client came back and requested that we go with a completely different design. The new Consumer Engagement design is still in development and is not yet publicly accessible.
---
▶ Design
▶ Photoshop
▶ SharePoint
▶ CSS
▶ Javascript
---
Virtual Helpdesk Icon
Icon designed for desktop shortcut to Virtual Helpdesk application
Icon design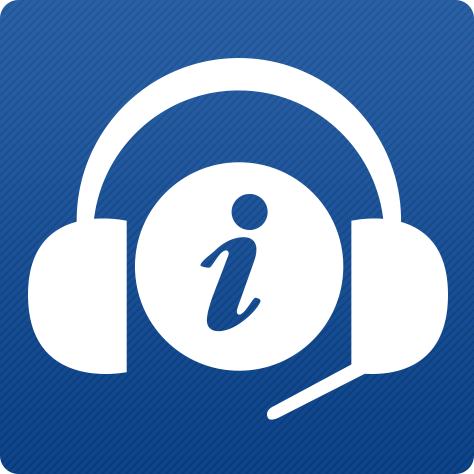 A client needed a good looking icon for their call center's desktops to link to a custom-built helpdesk application. Thus was born this Virtual Helpdesk icon.
---
▶ Design
▶ Photoshop
▶ Icons
---
MPHI's MAHP Conference Material
MPHI's banners, flyers, and brochures for the Michigan Association of Health Plans (MAHP) conference
Print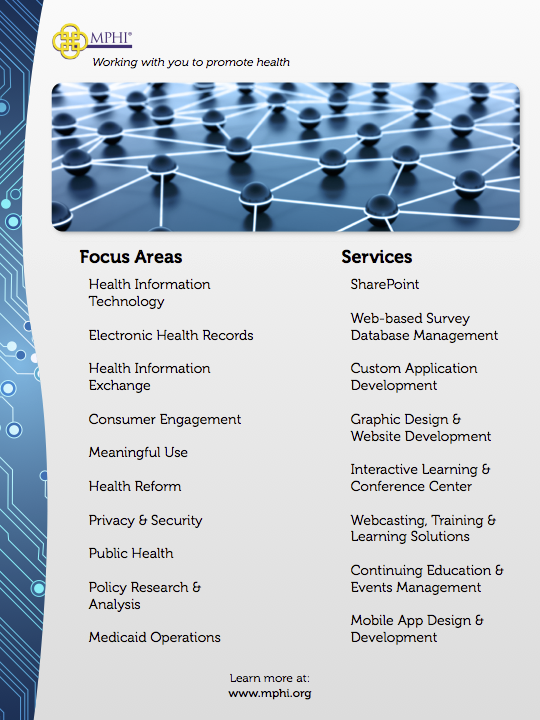 MPHI is a sponsor and attendee of the Michigan Association of Health Plans annual conference. MPHI needed a range of marketing material designed and printed up for the conference; from large banners to flyers to a full-page advertisement in the conference program. MPHI went with a two-tier approach that highlighted our focus areas and our services. The whole design approach really helped MPHI stand out in the conference.
---
▶ Design
▶ Layout
▶ Photoshop
▶ Illustrator
---
MPHI Website
MPHI Website redesign and development
Web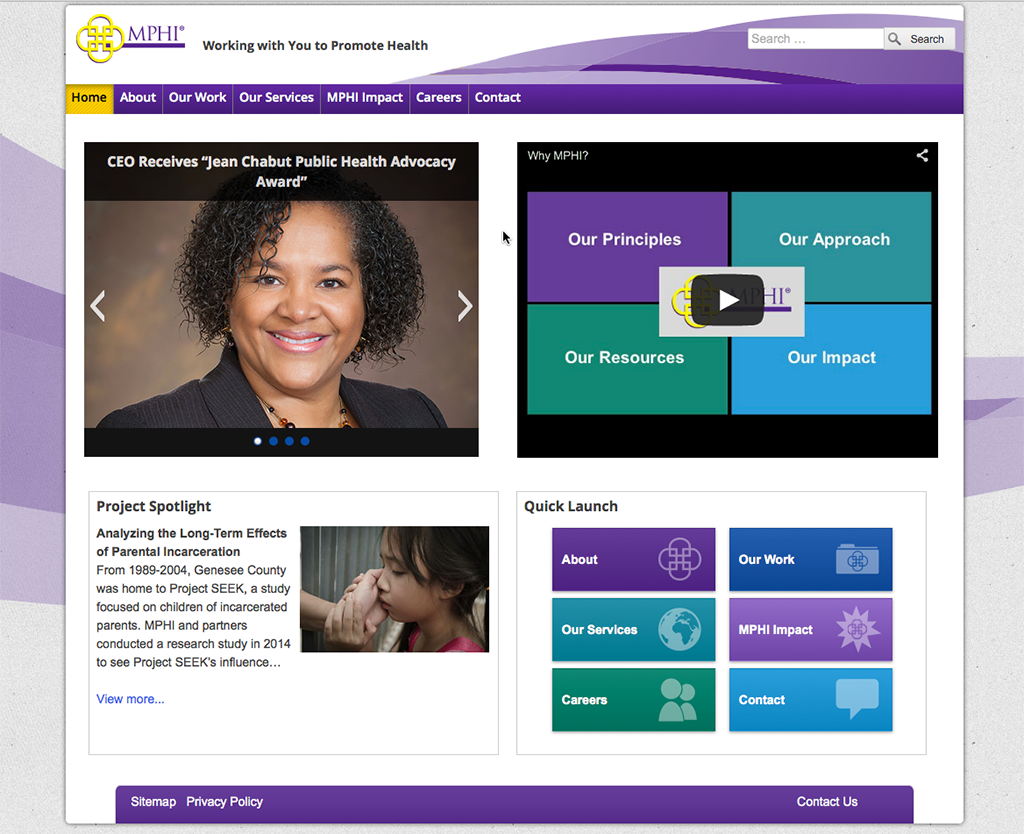 MPHI needed a refreshed look for its website and also a better content management system to power it. I designed the new look and feel and helped in developing the new site on top of WordPress. The new site does a much better job of meeting MPHI's needs and WordPress makes it much easier to keep content updated, ensuring site "freshness". I'm particularly proud of the custom functionality I developed to manage the connections between work, projects and services. Also special thanks to Peter Jantos for helping in development.
---
▶ Design and Development
▶ WordPress custom theme and functionality
▶ CSS
▶ Javascript
▶ PHP
---
MDCH Data Communication Plan Logo
MDCH Data Communication Plan logo design
Logo Design

MDCH requested a logo for their Data Communications Plan project (and associated SharePoint site). I created the following logo. It utilizes MDCH's logo and colors but uses translucency and gradients to create a rich background for the RSS-inspired communication "waves".
---
▶ Logo Design
▶ Illustrator
---
MI Bill Search
Michigan Bill Search mobile app screen and icon design
Mobile App/Icon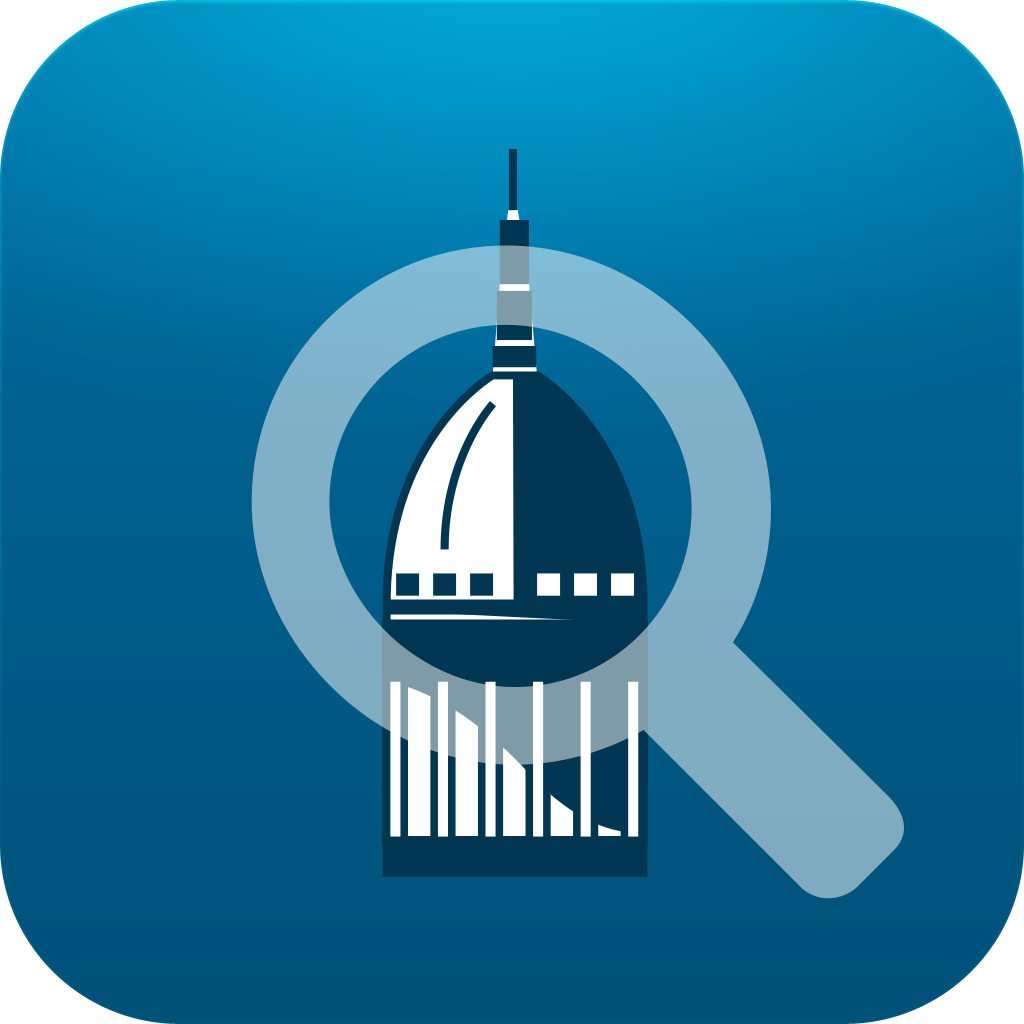 MPHI received a project to build a mobile app for tracking Michigan legislation. Users can search for a bill, track status changes to a bill, and favorite bills to track throughout its lifecycle in the Michigan legislature.
---
▶ Design
▶ Photoshop
▶ Icons
▶ App Images
▶ iPhone/Android
---
Strong Beginnings
Strong Beginnings web application
Web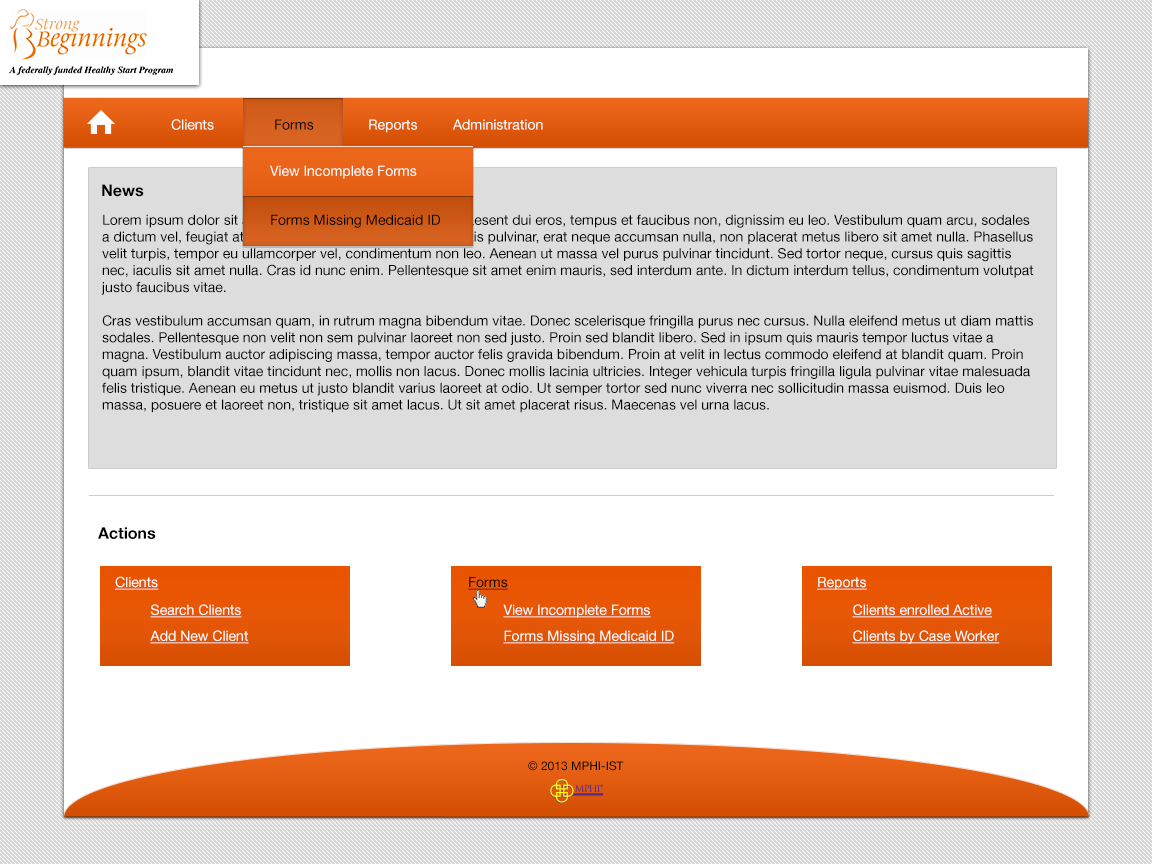 A Federally-funded project, Strong Beginnings tracks the health of women and infants in a coordinated effort to reduce infant mortality. MPHI built a custom web application to aid in this tracking. I came up with the look and feel by utilizing the branding colors already decided upon in the Strong Beginnings logo.
---
▶ Design and Front End Development
▶ Photoshop
▶ CSS
---
CDR Website Redesign
Child Death Review WordPress site
Web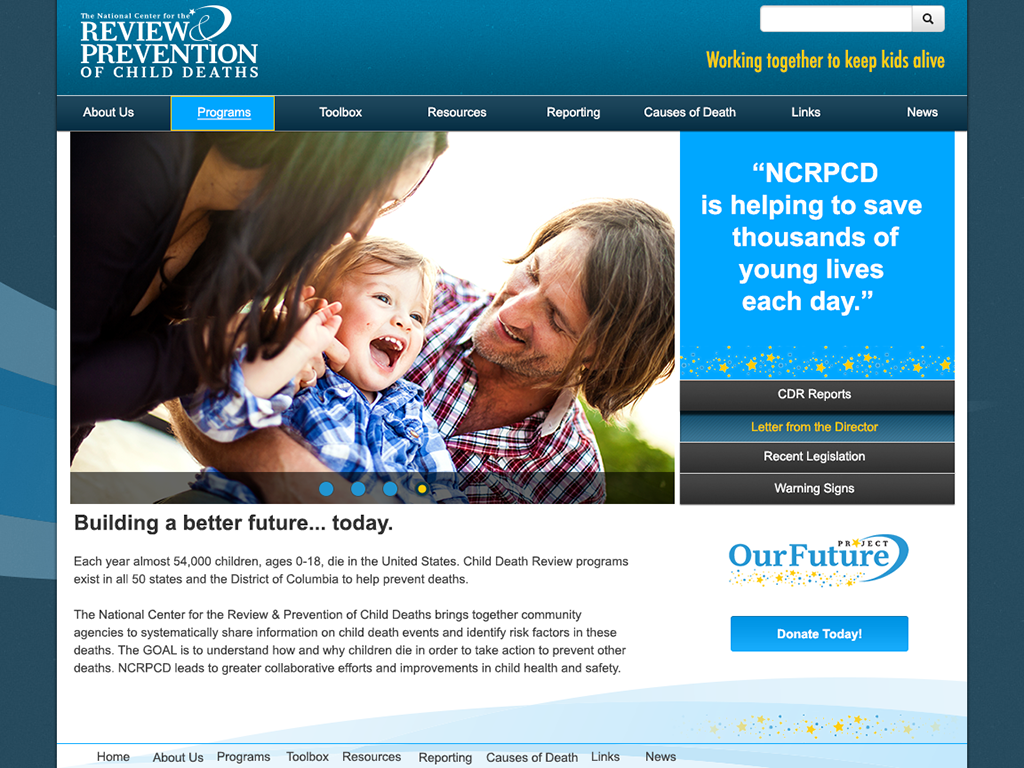 CDR wanted to update their website with a more modern look and feel as well as to put the site into a content management system. We went with the popular and flexible WordPress platform and provided this updated design. The new site is still under development but will be launching shortly. www.childdeathreview.org
---
▶ Design and Front End Development
▶ WordPress custom theme and functionality
▶ CSS
▶ Javascript
▶ PHP
---
SIM SharePoint site
State Innovation Model (SIM) SharePoint Site
Web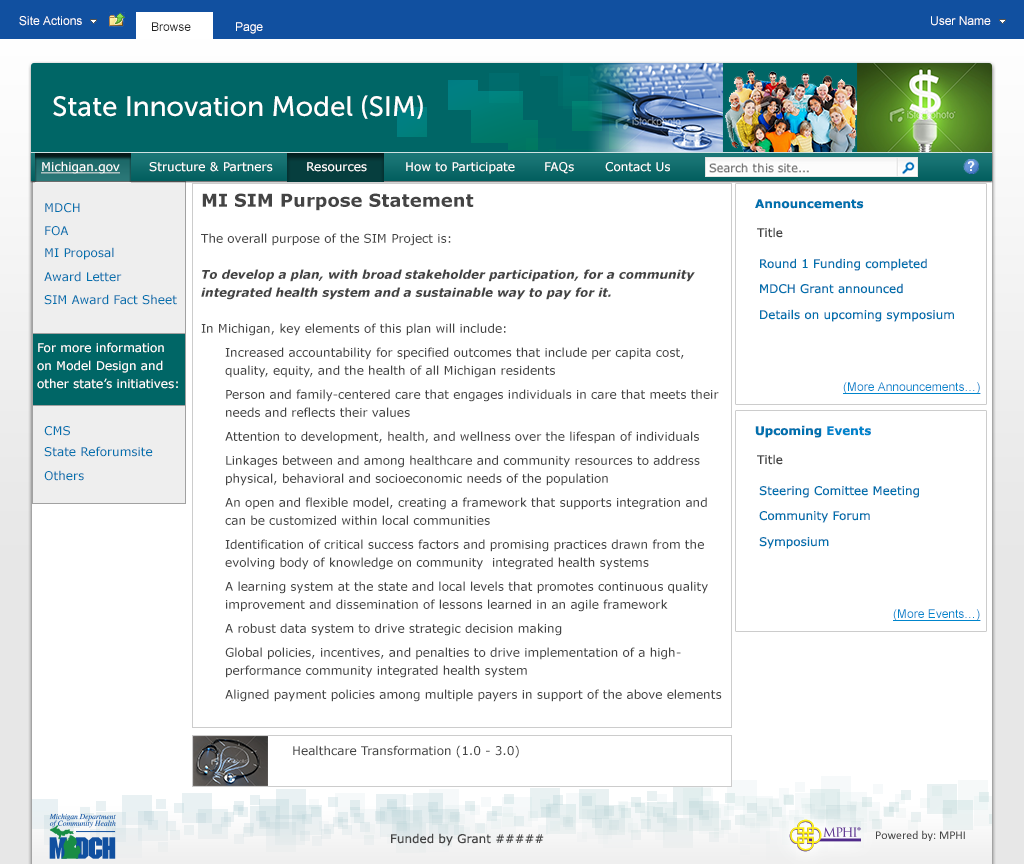 MDCH needed a styled SharePoint site for its State Innovation Model program. This site allows the various parties involved in the development of the State Innovation Model program a secure place to collaborate. The SIM program focuses on improving and innovating the State of Michigan's Medicare and Medicaid programs. The website design utilizes MDCH's colors.
---
▶ Design and Front End Development
▶ CSS
▶ Javascript
▶ Microsoft SharePoint
---
CNWP website development
Michigan Center For Nursing Workforce and Policy
Web
Michigan's Center for Nursing Workforce and Policy is an organization that assists Michigan's Chief Nurse Executive in analyzing and providing recommendations to address nursing issues and needs within the state of Michigan.They needed a website to be able to disseminate information to the public, collect information through an online form, and they needed a collaborative area to work on draft documents and reports and to coordinate meetings and events. I designed and developed the front end of this site and connected it to a Microsoft SharePoint site collection. Online form programming by Rocco Sansotta.
---
▶ Design and Front End Development
▶ XHTML
▶ CSS
▶ Javascript
▶ Microsoft SharePoint
---
Region 4 Genetics Logo
Region 4 Genetics Collaborative Logo Design
Logo Design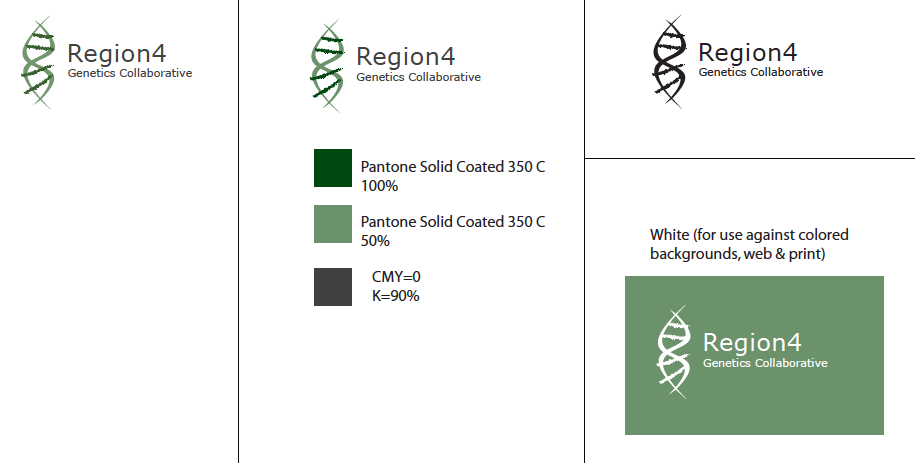 The Region 4 Genetics Collaborative is a multi-state organization that co-ordinates and tracks in-born genetic disorders and provides resources and support for families and medical providers. They needed a new website design and in the process they realized that a new logo would also be appropriate. I developed several approaches and this one, seen here, was selected. Over the past few years of use, the logo has been highly praised by Region 4 professionals and the general public.
---
▶ Logo Design
▶ Illustrator
---
Web 2.0 and Social Networking WBT
MPHI Web 2.0 and Social Networking WBT
WBT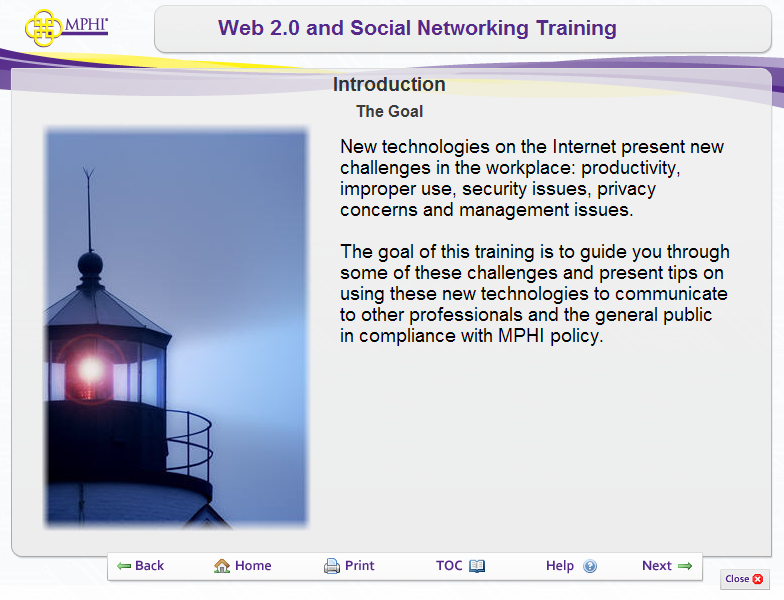 A coworker and I were tasked with designing and developing MPHI's training for Web 2.0 and Social Networking usage in line with MPHI's existing policies. I designed the skin and helped in gathering and developing material for this course. This web-based training (WBT) is currently used by MPHI. Users must take the course and pass the test before access to sites like Facebook and Twitter are granted.
---
▶ Design and Development
▶ Lectora
▶ Mark James faboulous "Silk" icons (http://www.famfamfam.com/lab/icons/silk/)
---
MPHI Display Boards
MPHI Display Boards
Print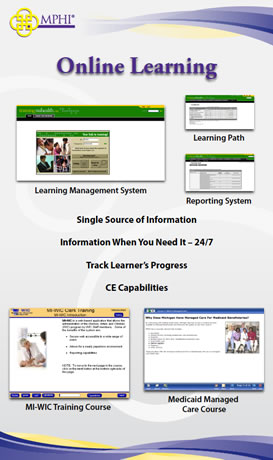 I created 3 display boards for the MPHI ISG Training Team to use at the various conferences they attend. These boards detail the education and training services the team provides - from web-based training modules to webcasts.
---
▶ Design
▶ Illustrator
---
MiHIN Logo Update
MiHIN Logo Update
Logo Design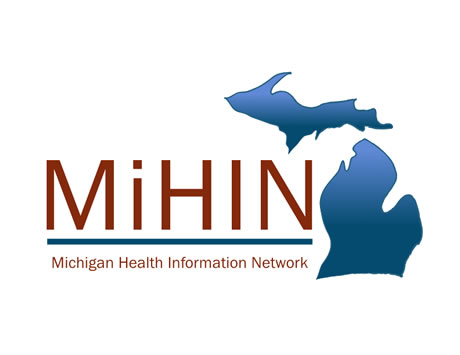 Michigan Health Information Network (MiHIN) is an organization that works to promote the use of electronic health records and assistive technology in the Michigan healthcare industry. They needed their logo updated to tie in with an updated website design of a twin organization, MiHISPC (Michigan Health Information Security and Privacy Community). Thus this logo.
---
▶ Design
▶ Illustrator
---
CHAMPS Training Material
CHAMPS User Guides and Quick References
Web/Print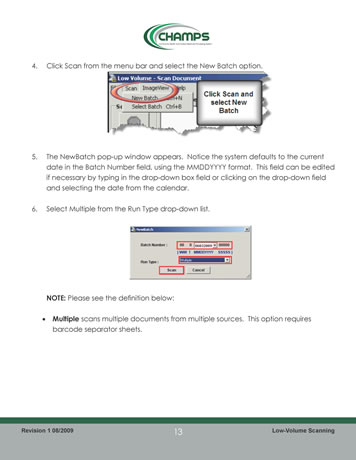 CHAMPS is the state of Michigan's new Medicaid management system. The MPHI ISG Training Team was tasked with providing training for the State of Michigan on this new system. We provided WBTs (Web Based Trainings), ILTs (Instructor Led Trainings), Webcasts, User Guides and Quick References. I helped design the look and feel of this training material. For the User Guides and Quick References, I created InDesign templates and helped the trainers get material laid out and printed.
---
▶ Design
▶ Layout
▶ InDesign
---
CORT
CORT: Collaborative Online Review Tool
Application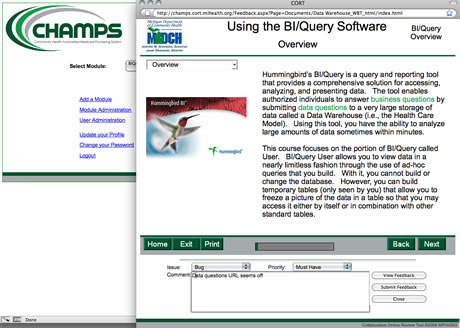 What happens when you need to have lots of individual users review and provide feedback for multiple WBT's (Web Base Trainings) and provide that feedback in a consistent manner? You build a web application! CORT was the brainstorm idea of the MPHI ISG Training Team. CORT is an online web application that allows users to review WBTs, provide feedback, and review existing feedback. Administrators can add new users, upload modules for review, and deactivate old modules. I was tasked with architecting the requirements for the developers and managing the project for the ISG Training Team. I created wire frames, specification documents, and even a Flash prototype for the developers to use. The ISG Training team has found CORT to be invaluable in collecting and acting on feedback for our Web Based Trainings.
---
▶ Architected and managed the project
▶ Design
▶ Project Management
---
Disability Network Michigan Flash Map
DNM MI Counties Flash Map
Flash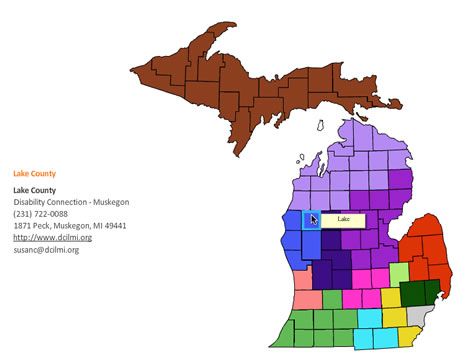 Disability Network Michigan (DNM) wanted a more interactive way for users to find DNM resources within nearby Michigan counties. It seems odd that an organization devoted to helping those with disabilities would choose Flash, but that is what they wanted and at least they provided an alternate, more accessible method for accessing this information. I developed this ActionScript 3, XML-driven map with all the Michigan counties. When a county is clicked, the appropriate information is displayed and eventually fades out over time. The text is selectable and the URLs clickable. The XML is created dynamically by a backend CMS that the client can update. http://www.dnmichigan.org/contacts/default.aspx
---
▶ Flash
▶ ActionScript 3
▶ XML
---
MPHI.org Flash Banner
MPHI Flash Banner
Flash
Yes. The dreaded Flash banner. MPHI wanted a rotating Flash banner on their front page to highlight specific items of interest. Built in ActiosnScript 3 and pulling data from an XML data file, this Flash banner can be easily updated with new items. Clicking on an item takes the viewer to a page with more information and details. http://mphi.org/
---
▶ Flash
▶ ActionScript 3
▶ XML
---
MPHI.org Flash Map
MPHI Flash Map
Flash
I designed and developed the Flash map used on the Michigan Public Health Institute's website. Rolling over the text or the purple buildings causes the approriate building to expand and reveal the building number while the background blurs just a touch to help knockout the background distractions. I used Illustrator to prepare the map, importing the needed artwork into Flash where I also coded the functionality up. This was one of my first Flash projects using ActionScript 3. It's quite nice I think, although I am sure there is room for improvement. http://mphi.org/directions.aspx
---
▶ Illustrator
▶ Flash
▶ ActionScript 3
---
MI-CDSIR form
Michigan Child Death Scene Investigation Report form design and production
Print/eForm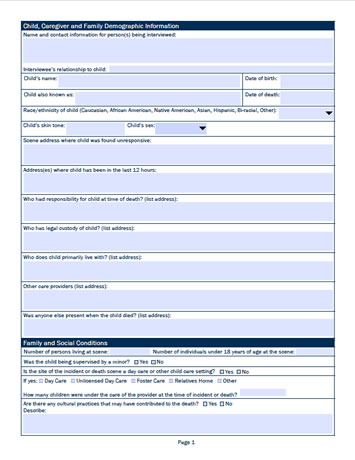 CDR (Child Death Review), a program of MPHI, wanted to create a form for Michigan police, medical investigators, and other trained professionals to conduct Child Death Scene Investigation Reports. This information is used to track childhood deaths, spot areas where improved policy may be helpful, and, in some cases, identify where legal action is required. Two forms were created - a printed version and an electronic PDF form. This was a very sobering project to work on.
---
▶ InDesign
▶ Acrobat
▶ Print
▶ Electronic Form
---
Child Injury Prevention Website
CDR Child Injury Prevention Website
Web
I designed a new front-end look for the CDR (Child Death Review) Child Injury Prevention Best Practices website and helped train the webmaster on how to use my HTML templates. The current site can be found here: http://childinjuryprevention.org/
---
▶ Design and Front-End Development
▶ XHTML
▶ CSS
---
MCIR website development
Michigan Care Improvement Registry website development
Web
MCIR is run by the State of Michigan to help keep track of such things like childhood immunizations and thus help improve the quality of healthcare in communities throughout Michigan. I was tasked with taking a new website design (Photoshop file designed by outside vendor) and create HTML templates for MCIR staff to use. I also created a rotating Flash news banner application. www.mcir.org
---
▶ XHTML
▶ CSS
▶ Flash, XML
---
MI-WIC New Foods DVDs
Michigan WIC New Foods DVDs
Video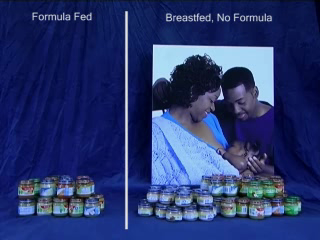 Michigan's WIC program is introducing new foods to support mothers and newborns, while also promoting breastfeeding. As a cost-effective way of getting the message out, MI-WIC produced several DVDs to be played at WIC clinics for end consumers, as well as DVDs to help educate food suppliers. I helped edit the videos and master the DVDs for this project.
---
▶ Video editing
▶ DVD Mastering
▶ Premiere Pro, Encore, Soundbooth
▶ Subtitling with English, Arabic and Spanish versions
---
MCC website designs
MCC and associated websites
Web
MCC (Michigan Cancer Consortium) wanted to update its associated websites to look more modern and make it more usable for its diverse audience of users. This is the Breast and Cervical Cancer Control Program website design. The client also wanted an easy way to change some of the visuals and so I built a Flash "app" to allow them to easily update or change the images. Variations of this Flash app were used across the three sites. I also built an HTML email template for them.
---
▶ Designed and developed 3 associated sites and an HTML email template
▶ XHTML
▶ CSS
▶ Flash
---
FCC-MPHI website
FCC-MPHI website
Web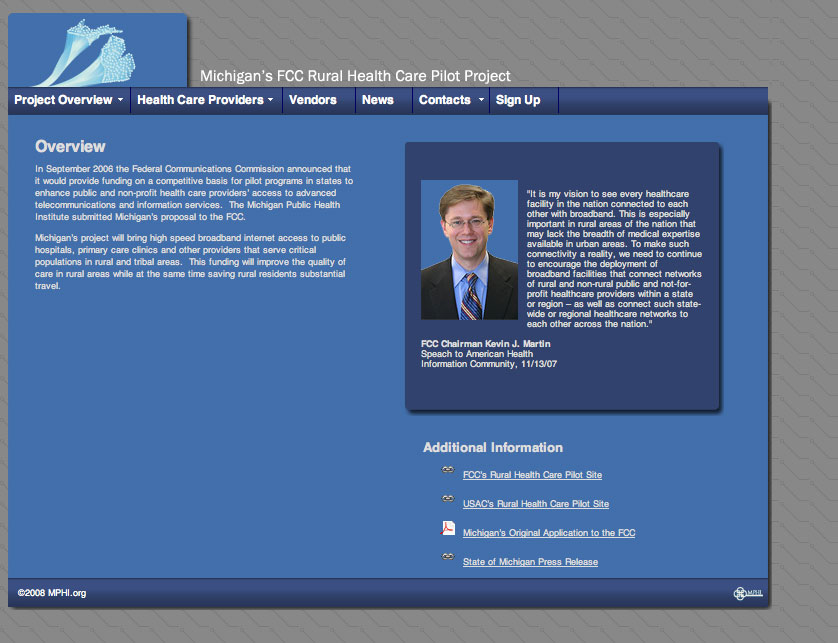 MPHI won a grant from the FCC to coordinate the build out telecommunication infrastructure to rural and underserved medical areas throughout Michigan. This infrastructure will help Michigan communities coordinate and communicate health information with each other and allow for innovative telemedicine approaches.
---
▶ XHTML
▶ CSS
---
COMON website
COMON (Coalition of Michigan Organizations of Nursing) website
Web
COMON, (Coalition of Michigan Organizations of Nursing) wanted a basic website to provide members with an easy way to access information and find the current meeting schedule. I created a logo and designed and developed a basic XHTML and CSS "template" for them to use. www.micomon.org
---
▶ Logo Design
▶ XHTML
▶ CSS
---
mediaRAIN re-skin/development
mediaRAIN website/portfolio
Web/Flash
I was the developer tasked with reskinning and updating the mediaRAIN website (no longer current). I was particularly proud of the RFP/Contact pages with its mix of Flash and PHP functionality.
---
▶ Flash
▶ XHTML
▶ PHP
---
Hellerwork International Handbook
Hellerwork Client Handbook
Print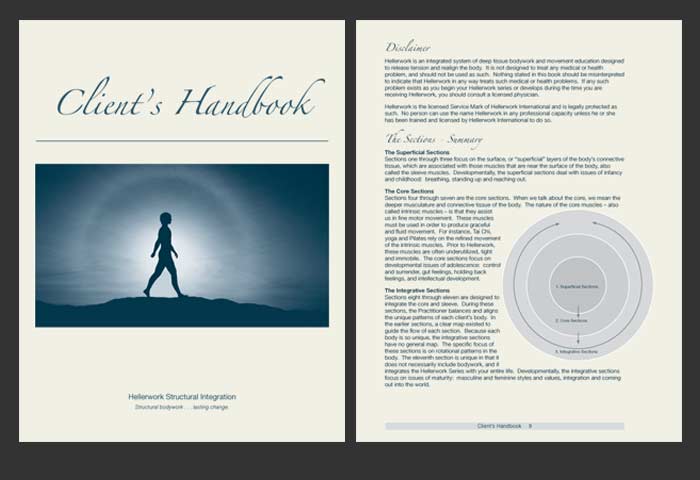 Hellerwork International wanted to update their client handbook while providing generous white space for comfortable reading. With 32 pages of text and accompanying illustrations, I worked in close collaboration with the client to provide an easy to read, easy to understand client handbook. Zapfino was selected to provide a striking yet elegent header typeface. The client was very pleased with the results.
---
▶ Print
▶ InDesign
▶ Zapfino!
---
Kinaesthetics.com
Kinaesthetics.com
Web
Maietta-Hatch Kinaesthetics wanted an easier to use web presence that would help clarify their position as the genuine Kinaesthetics program. They wanted a bold vibrant color to go with the existing purple used in their identity. Thus the yellow. The curved lines on top reflect Kinaesthetic principles and ideals of graceful and flowing human movement. The site is currently localized for the European market (Germany, Austria, and Switzerland). Special thanks to Andrew Branch at mediaRAIN for develoment help.
---
▶ Design and basic development
▶ Photoshop
▶ XHTML and CSS
▶ some Javascript
---
ActionTarget Military site
ActionTarget military-branded mini-site
Web
ActionTarget, shooting range specialists, wanted a military-themed site for their military clients.
---
▶ Colors and theme design for military clients mini-site
---
Interstate Brick Sampler
Interstate Brick brick sampler application
Web
Interstate Brick wanted an easy to use application for end users to see and model the fine Chateau line of Interstate Brick. mediaRAIN developed a Flash application that allows users to select different styles of brick and test them against several styles of houses. Users can also control trim and roof color and can save their work for future reference. I helped prepare the brick samples for a particular house style for use within the application. www.interstatebrick.com
---
▶ Production Work
▶ Photoshop
---
Churchball Billboards
Churchball Billboards
Print

1 of 6 billboards produced for HaleStorm Inc.'s feature length comedy "Churchball". I helped the designer, Dave Nibley, prepare these for print.
---
▶ Large format billboards
▶ Created in Photoshop
---
uClean site
ucClean website/online store
Web
uClean.com is an online discount janitorial supply store. Working in close collaboration with the developer, I helped with the CSS and provided some design work.
---
▶ CSS
▶ Design work
---
Gary Lee Price site
garyleeprice.com is the online presence and store for the Gary Lee Price fine art sculpture studio
Web
I took the original designer's comp (Wade Shearer) and created the designs for all areas of the site, including the gallery/store. Work also included building the XHTML/CSS templates for our PHP developer (Jacob Wright) to use.
---
▶ Design Work
▶ Production Work
▶ CSS
▶ XHTML
---
DigitalCity Expo Collateral
DigitalCity Expo Nametags
Print
I assisted the lead designer, Jeffrey Whitehead, in creating and preparing print collateral for the DigitalCity Expo, a convention that explores community-based and funded broadband inititives. This is the conference's nametag design.
---
▶ Production work
---
Mainstream Data CMS Icons
Icons for custombuilt CMS for Mainstream Data
UI
Mainstream Data wanted a CMS system built for their site, enabling on-demand site updates. I designed the icons for the UI of this CMS system.
---
▶ Icon design
▶ Illustrator/Photoshop
---
mediaRAIN CD Labels
mediaRAIN CD labels
Print
In one of those "Why didn't we think of this before?" moments, mediaRAIN discovered it needed labels for the CDs they gave to clients. Time was of the essence. I quickly whipped these up.
---
▶ Design Work
▶ Illustrator
---
mediaRAIN fax coversheet
Fax coversheet
Print
Desiring a more unified and corporate look to their Faxes, mediaRAIN asked me to design this, the official mediaRAIN fax coversheet.
---
▶ Design Work
▶ Illustrator
---
musicRAIN font
music font for the Flash application musicRAIN®, a product of mediaRAIN
Font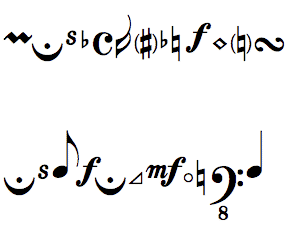 musicRAIN®, a digital sheet-music Flash application developed by mediaRAIN, needed a specialized music font (for glyphs) to use in the application. Thus was born musicRAIN the font.
---
▶ Font created with Illustrator and Fontlab
▶ Font not available to the public and not for sale.
---
MyCrossings Plat Map
Plat map for the My Crossings development at Lake Creek
Digital Artwork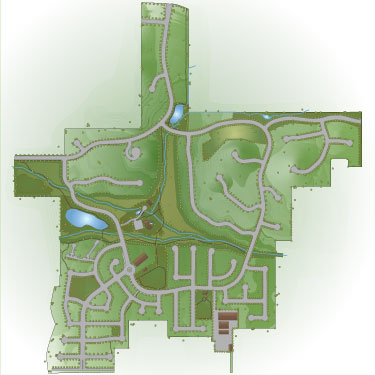 MyCrossings at Lake Creek wanted their traditional hand-illustrated plat map converted to vector format for future use. A major goal of this project was to capture the hills in such a way that viewers would understand that they were hills without the use of topographic lines.
---
▶ Used topographic and developer maps to create the final Plat map
▶ Rasterized texture image used to imply ground texture
▶ Illustrator and Photoshop
---
NitroSecurity Thin Client UI Design
Icons for NitroSecurity Flash application
UI
NitroSecurity wanted the next version of their Flash-based security application to be more user friendly and intuitive. At mediaRAIN, we provided them with not only a cleaner look and feel, but with carefully-crafted icons that help the end user navigate and use this powerful network security application.
---
▶ Design Work
▶ Illustrator, Photoshop, Flash
---
uClean stationery
uClean stationery
Print
Although uClean is an online store and conducts all of its business online, branded stationery helps to carry the brand and its value to uClean's customers.
---
▶ Design Work
▶ Illustrator
---
Keeping Score Exhibit
BYU L. Tom Perry Special Collections Motion Picture Archives "Keeping Score" exhibit poster
Print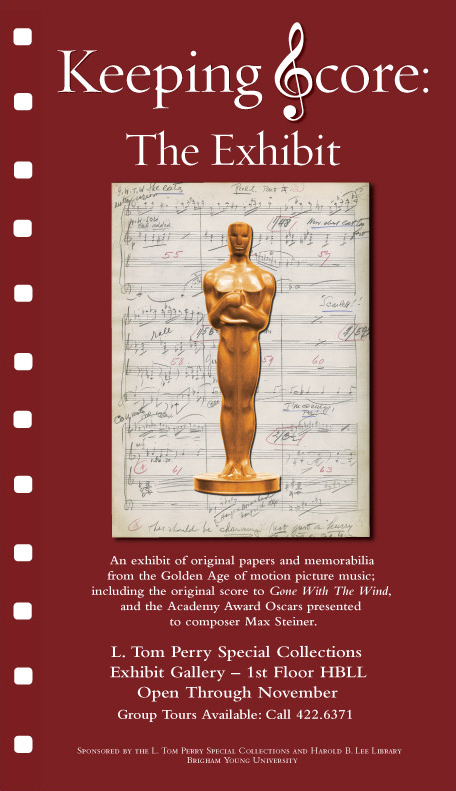 BYU's Special Collections Motion Picture Archives put on an exhibit exploring the captivating history of the soundtrack in the Golden Age of movies. This is a poster I designed. I also assisted the Exhibit Manager in creating other printed collateral and assisting in the set-up and take-down of the exhibit.
---
▶ Actual photo of a real Oscar!
▶ Posters were from 42 inches wide to 148 inches long
▶ Illustrator and Photoshop
---
BYU Special Collections Movie Poster
BYU L. Tom Perry Special Collections Motion Picture Archives poster for the free screening of "The Lost Patrol".
Print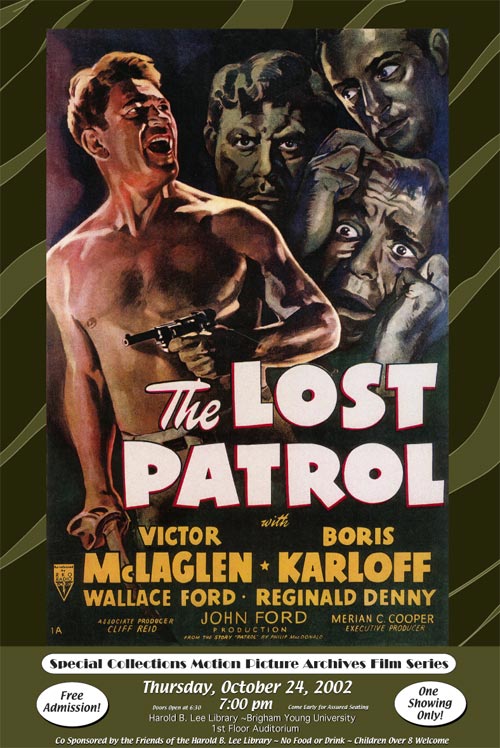 BYU L. Tom Perry Special Collections Motion Picture Archives puts on free movie screenings from its collections throughout the academic year. Various large-size posters (up to 42x60 inches) and printed collateral help advertise these free screenings to the students and local community. These posters were quite popular and several mysteriously "disappeared" before they could be collected by Special Collections.
---
▶ Provided scan work, color correction, design and printing.
▶ Posters were from 42 inches wide by 60 inches long
▶ Illustrator and Photoshop
▶ Designed and printed all movie posters from the 2002 to Spring 2004 season
▶ Large posters were printed on a HP 5000 PS large format printer.
---
Special Collections Call Slip
BYU L. Tom Perry Special Collections call slip
Print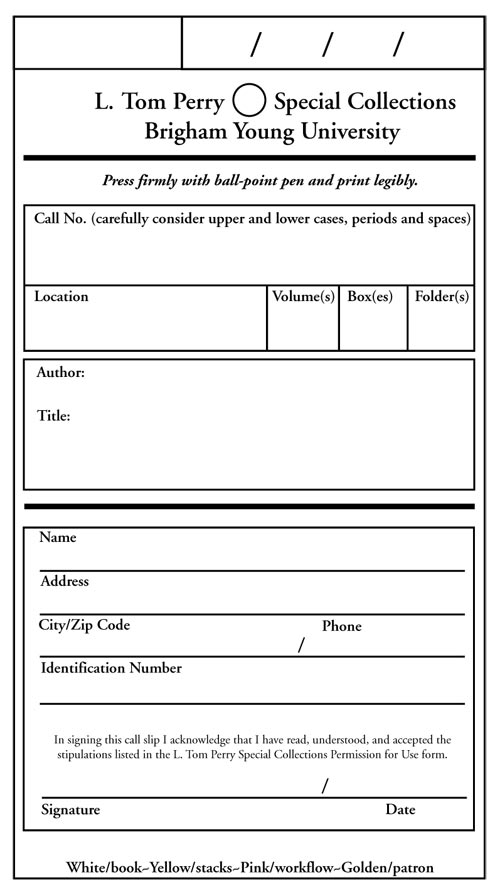 BYU's Special Collections chair Brad Westwood wanted to streamline and optimize the special collections workflow. In conjunction with this process, I redesigned the call slip, making it more reader-friendly and easier to understand and use.
---
▶ Printed on a press on triplicate carbon-copy paper.
▶ Very positive feedback from patrons on ease of use and legibility of new form.
▶ Illustrator
---
Special Collections Faceplate Designs
BYU L. Tom Perry Special Collections faceplate for the Victoria R. J. Collection
Print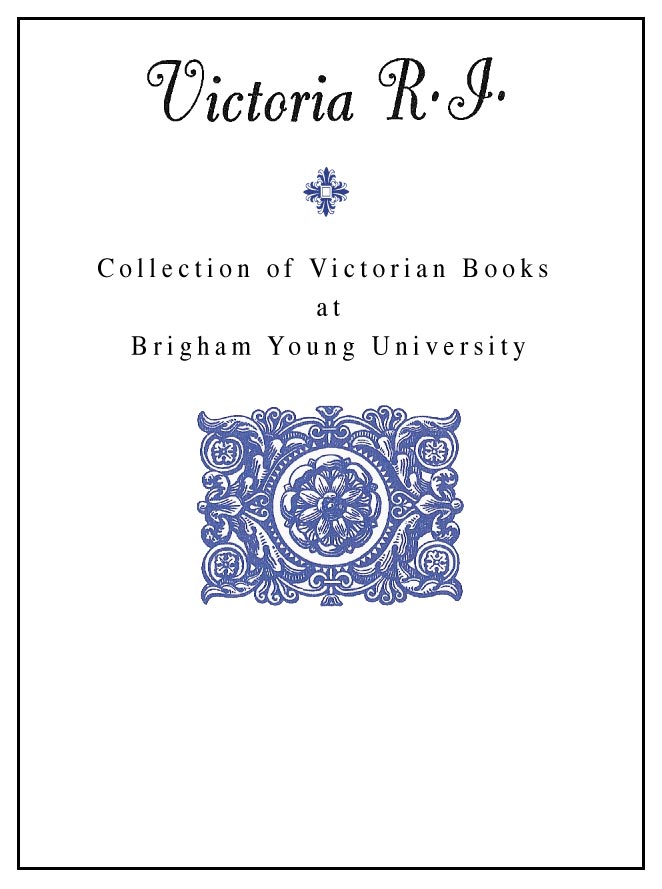 BYU L. Tom Perry Special Collections wanted to update their faceplate designs to be more identifiable with their particular collections as well as easier to produce (as the previous faceplate designs were pre-digital). This particular faceplate design was done for the world renowned Victoria R.J. Collection, a collection of rare Victorian-era books. The faceplate reflects the design sensibilities of the Victorian age and its emphasis on ornamentation.
---
▶ Print Design
▶ Illustrator and Photoshop
▶ Scanning, color correction and design work
---